The Adventures of Panzer 2

THE SEQUEL TO THE GREATEST VIDEO GAME OF ALL TIME!
*Verified personally by General Panzer
You can never have too much Panzer! The Adventures of Panzer 2 is the direct follow-up to last years smash hit Homebrew NES game!
https://9panzer.itch.io/the-adventures-of-panzer
It's a New NES Game!
Do you like action platforming games? Do you like comedy-driven stories in your games? Do you like retro gaming? And most importantly, do you like the Nintendo Entertainment System? Then The Adventures of Panzer 2 is for you!
Enter the ridiculous world of Panzer and fight your way through 8 completely unique levels to bring the mysterious villain to justice! Choose from multiple playable characters, fight your enemies to the rhythm of an incredible original soundtrack, choose your own non-linear game path, and guide Panzer and his team to Victory!

Return to the World of Panzer!
Set approximately 1 year after the events of The first game, Panzer returns to his role as Raid Leader of the Zergadins. A new Head Quarters has been built, The old team has been rounded up and are ready for action. A new evil has arrived and it will take the whole team working together to defeat it. So This time Panzer doesn't have to fight alone! He is joined by the Hunter Kankaro with his bow and arrow, the Ice Mage Ahzriaz with her ice magic and the Crazed Troll Vespeto with his explosives!
Features
Multiple playable characters
Real-time character swapping
Unlockable special ability
Non-linear progression
Simple currency system to buy more health
Skippable cutscenes
Lots of useless NPC dialog!
9 fully fleshed-out levels
10 challenging bosses
Panzer!!! (need we say more?!)

KICKSTARTER
The Adventures of Panzer was funded with Kickstarter! Funded at over 600% of the production goals with over 300 backers! Check out the original campaign page:
https://www.kickstarter.com/projects/panzer/the-adventures-of-panzer-2
Ready to give it a try? Play through the first level of The Adventures of Panzer 2 with this download! The DEMO is now compatible Everdrives/PowerPaks - HUGE thanks to Link7777 for tracking down the bug that was causing the issues!
Recommended NES Emulator is FCEUX : https://fceux.com/web/home.html


SOCIAL MEDIA:

Like what you see? Check out out social media pages and follow along with our adventures!
Version History:

Public Full Version Release 1.1 (29/08/2022)

Purchase
In order to download this game you must purchase it at or above the minimum price of $4.99 USD. You will get access to the following files:
The_Adventures_of_Panzer_2_V1.1.nes
512 kB
Instruction Manual.pdf
23 MB
Download demo
Comments
Log in with itch.io to leave a comment.
Officially launched! Thanks for everyone's support over the past couple years with my nonsense projects!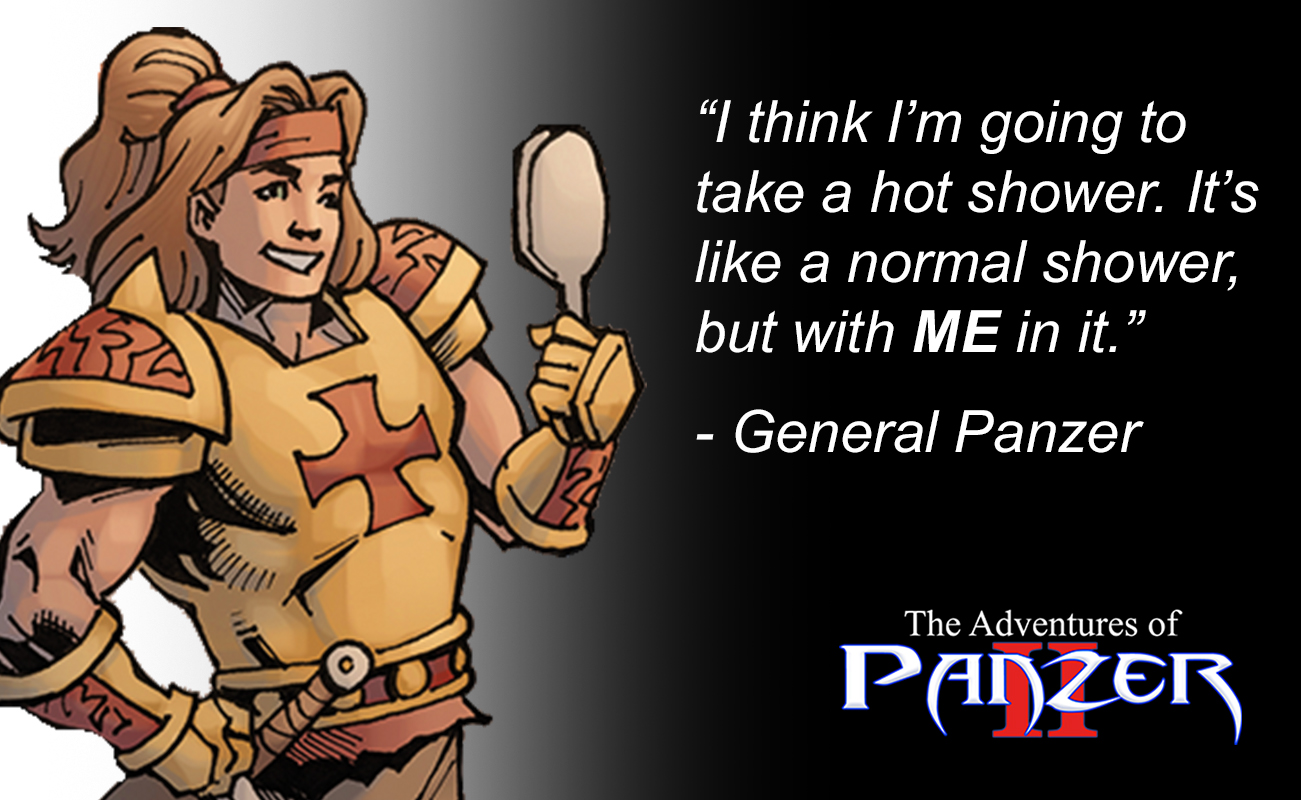 nice game! good idea with the different characters
Congrats ! This sequel looks very promising too.
Thanks! Lol what happened at the end of the video?
It´s a good question. I really don´t know the character didn´t move anymore. It was strange.
Is it intentional that selecting "Continue" in Game Over restarts the demo?
For now. That's a piece of left over code from the full game.
In the full game once you beat this introductory stage - you will be given the option to Continue from the game hub if you fail to beat the boss you selected rather then starting right over.
It is nice to see a following game!
thanks! I had a lot of fun working on this one. I learned a lot from building the first game so it was great having a better idea how to code it! :D